Most estate liquidation companies do similar things, so why choose us? Well, nobody else provides our unique mix of local estate liquidation expertise and big brand consumer retail & marketing experience, which is proven to maximize sales and consistently exceed the expectations of our clients, like you.
You'll get better returns because of our retail & marketing expertise.
As well as having extensive estate liquidation expertise in Miami, our team members have been retailers and marketers for leading brands, so we know from working at the highest professional level how to drive shopper traffic, merchandise effectively and maximize sales. Our marketing platform reaches literally thousands of potential buyers locally and our network of resellers, dealers and collectors means we will liquidate your entire estate in the most profitable and efficient way possible. We think all this sets us apart, and our results and satisfied clients suggest the same.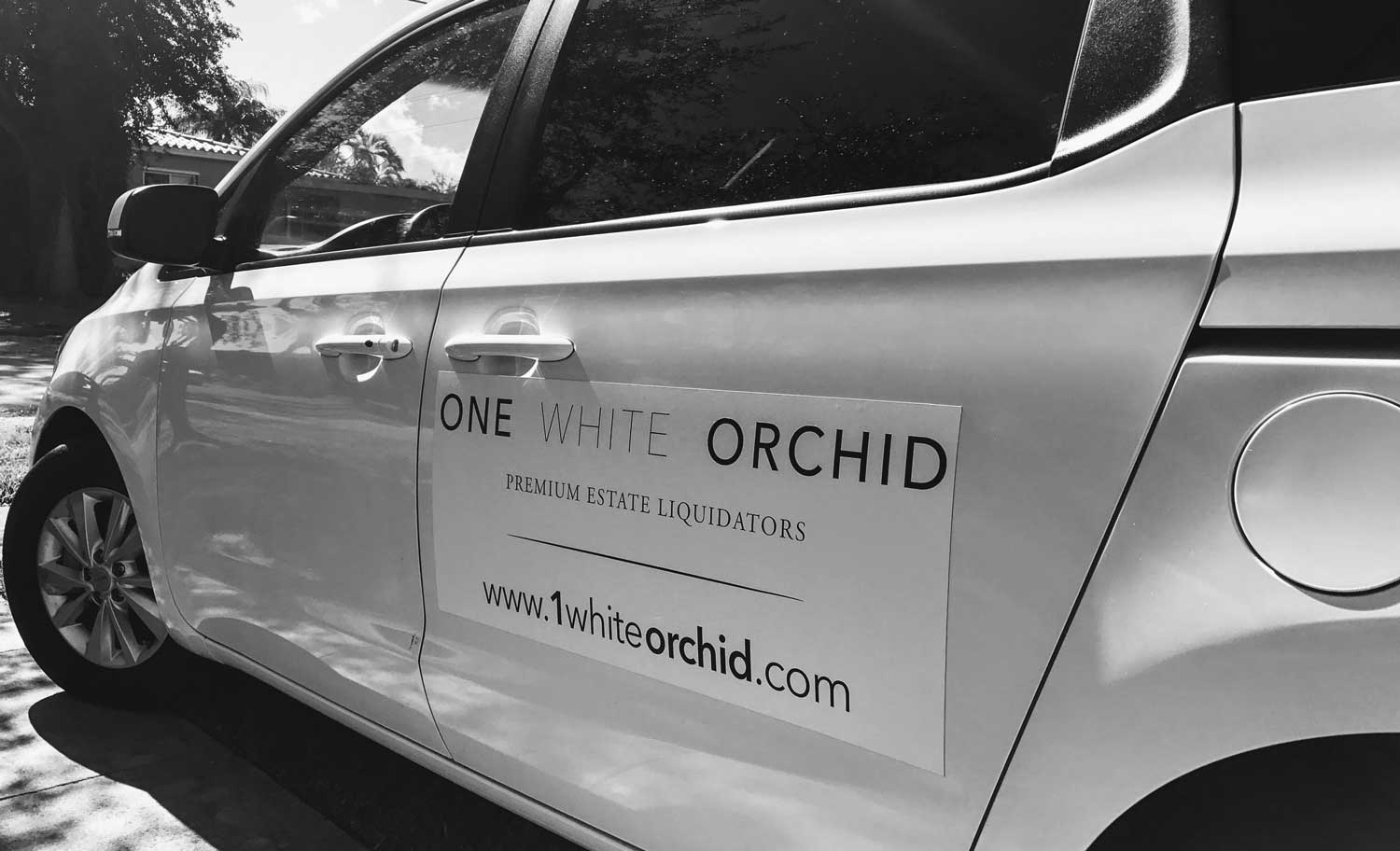 You won't worry - you're working with estate liquidation professionals.
You'll find a true partner in One White Orchid, open and transparent, easy to work with, and a team that exercises meticulous attention to detail. We bring energy and dynamism to your event and use our expertise to inspire customers to go home clutching new purchases. We are knowledgeable about your sale items so you will always feel confident that they are being marketed in the most effective way and at the best possible price. We're dedicated to doing the heavy lifting so you don't have to, because after all, isn't that the whole point of partnering with an estate liquidation professional?
We believe all this give us a professional edge and level of integrity that you won't find everywhere else, but you will appreciate when you experience it.
Why not see what our past clients have to say about us?